Swimming Pool Equipment Installation and Repair
A pool is only as good as the equipment that keeps it clean and running. Because of this, we know we wouldn't be a great pool service without knowing how to install, repair, and even upgrade pool equipment.
If you are building a new pool and would like to hire us to do the equipment installation alone, we would be happy to help.
Below is the most common equipment we are able to set up or service. For more examples of our work, click here.
We Install, Repair, & Upgrade Pool Equipment:
Filters

Heating Systems – Gas & Propane

Pumps and Motors

Salt Water Systems

Automation Controls

Timers
Lighting

Water Features

Skimmers

Underground & Above Ground Swimming Pool Leaks

Plaster Startups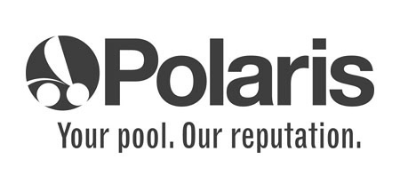 Pool Care Has Never Been
Easier
We provide professional pool and spa services and repairs
Old & Outdated Pool Equipment
Location: Camarillo, CA
A residential pool system set up needed some upgrades. A new Pentair Intelliflo pump was installed with a MasterTemp heater and cartridge filter.
New Pool Build Equipment Installed
Location: Calabasas, CA
A brand new residential pool that is being constructed has a Pentair EasyTouch Automation System, IntelliFlo variable speed pump, MasterTemp heater, and a clean and clear cartridge filter installed.
New Salt Water System Equipment Installed
Location: Camarillo, CA
A residential pool gets new Pentair and Jandy Salt Water Swimming Pool Equipment installed. Complete with a Mastertemp heater, Jandy Aqualink, and an IntelliFlo pump and cartridge filter.
Old Plumbing w/ Bad Valves Gets Upgraded
Location: Ventura, CA
An existing pool with outdated plumbing and bad valves gets new plumbing and a new Salt Water Conversion with Jandy Automation System.
New Skimmer, New Return, & New Suction Lines Installed
Location: Simi Valley, CA
The existing residential pool had an old, leaking skimmer. It got a revamp with a new skimmer, return, and suction lines installed.

Benefits of Using a Professional
With over 15 years of experience we have seen it all. You got a pool so you could enjoy it, not have more work to do.
Maintain your investment with our repair services
Upgrade your current systems
Make your life easier with automated control systems
Competitve Rates & Highest Quality Service
Residential and Commercial 
Constant Quality On Every Single Visit
Competitive Rates with all our Equipment Installation & Repair Services
Serving LA and Ventura County since 2004
Step 1
Contact Us. Let us know what services you are needing and where you are located.
Step 2
We communicate with you to determine an estimate and time frame.
Step 3
We arrive on time and give you the service you deserve.
Step 4
Enjoy your pool area all season long.